The Center of Excellence for Infant and Early Childhood Mental Health Consultation is proud to announce a new and exciting training & technical assistance series: The IECMHC Program Implementation Collaborative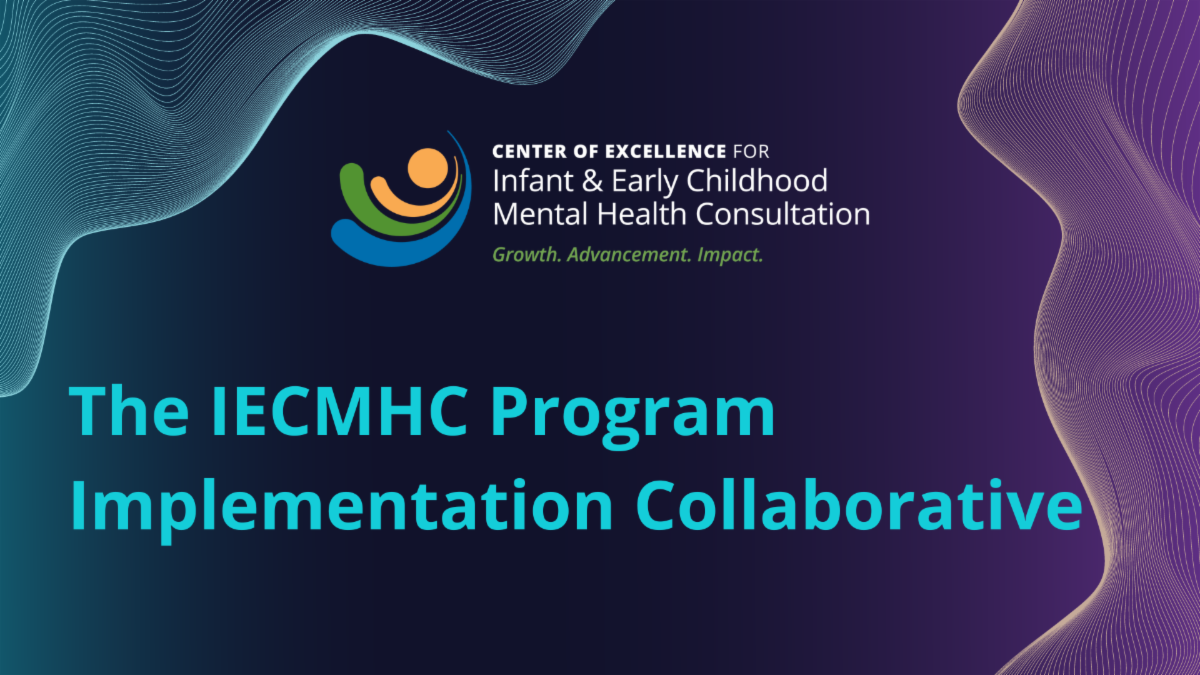 About this Training Series
Georgetown University's Center of Excellence (COE) for Infant and Early Childhood Mental Health Consultation (IECMHC) designed this online training to help states, tribes, territories, and communities successfully implement their IECMHC programs. Guided by the COE's brand-new Program Planning and Reflection Tool, this exciting series will walk participants through each of the five core program components – program structure, program evaluation, workforce, equity, and policy & financing – and help programs identify specific areas for growth. Following the ECHO training format, participants will learn best practices from content experts and benefit from participants' exchange of ideas. Program participants will be expected to share "real world" examples of issues or challenges they are experiencing in their program development and enhancement process, and to engage in group problem- solving discussions. This training series is divided into seven 2-hour virtual training sessions, which will occur monthly from October 2022 through April 2023.
---
Who Should Apply?
IECMHC programs at various points of implementation – from those that are just getting started to those that are more established, but recognize a need for further development across core program areas. Programs will be asked to identify a team delegation, including a program director, mental health consultant, and other key program implementation staff.
---
How to Apply?
Look for the online application coming soon to the COE website: https://www.iecmhc.org/virtual-trainings-portal/#PIC
And, while you're there, be sure to check out the wealth of IECMHC resources!
---