Registry Outreach Coordinators
The administrative home for the Arizona Early Childhood Workforce Registry has a team of dedicated early childhood professionals available to help you and your staff learn and utilize the Registry as well as the First Things First College Scholarship Program. Located at Arizona PBS, the team is available by phone, email, webinar, and even face-to-face meetings and trainings. Please feel free to contact your Regional Outreach Coordinator for any assistance you may need.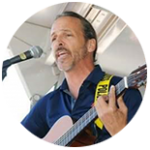 Gordon Freeman Brown
Areas Served: Maricopa, Pinal, and Gila Counties as well as the Gila River Indian and Ak-Chin Indian Communities
Gordon jumped into the field of early childhood when he became a single parent of two little girls, age 3 and 6. This challenging personal experience propelled him into a professional career working as an early childhood teacher, college lab instructor, parent educator, professional development trainer and workshop facilitator. In his work, he is a passionate advocate for young children and their families, and for bridging the gap between research and practice. He also strives to inspire others to spread the message of authentic relationship-based, child-centered active learning experiences as the basis of resilience and healing for both children and adults.
Areas Served: Maricopa County; Scottsdale, Carefree, Cave Creek, Fountain Hills, Salt River Pima-Maricopa Indian Community, Fort McDowell Yavapai Nation, Paradise Valley, North Phoenix (N. of Thomas Rd.), Anthem, New River, Peoria, El Mirage, Glendale, Surprise, Wickenburg, Youngtown, Aguila, Morristown, Sun City, Sun City West, Waddell, Wittmann, Avondale, Buckeye, Gila Bend, Goodyear, Litchfield Park, Tolleson and Tonopah
Lisa has more than 30 years of experience in early child care business administration and advocacy. She received her bachelor's degree in early childhood and business administration from Western Illinois University. During her tenure as an early child care director, Iowa State Director of First Children's Finance, and global leader for the Early Childhood World Forum, she advocated for early child care professionals to improve quality of their programs and reach their program goals. She has served as an early child care consultant for pre-schools, Head Start and Pre-Kindergarten programs and was selected as a global leader, representing the United States at the World Forum for Early Child Care in Ireland, Italy, and Hawaii. She is very passionate and dedicated to supporting the needs of the early childhood workforce, who she believes are the gatekeepers to quality and who serve our children and families.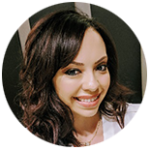 Veronica has been with Arizona PBS, working as part of the Arizona Early Childhood Workforce Registry team since it's inception in 2015. Veronica received her Ph.D. in general psychology with an emphasis in cognition and instruction, as well as her master's degree in general psychology from Grand Canyon University. She's worked with Easter Seals Blake Foundation in Safford, Ariz., where she worked in early intervention, Early Head Start and preschool administration. Throughout her career, she has gravitated toward working with or on behalf of children in Arizona.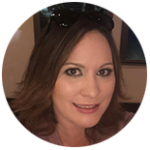 Tammy Lee ​
Areas Served: Coconino, Yavapai, and Maricopa (NW Region) Counties, as well assistnace in North Phoenix Region.
Tammy Lee has a master's degree in education, curriculum and instruction with an early childhood endorsement/special needs from the University of Wyoming, along with an Early Childhood Endorsement/Birth to Five. In addition to her current position, Tammy has 14 years of experience working on behalf of children ages birth to 5 years old. She has spent many years as a preschool teacher in quality child care centers. Tammy also serves as the council member on the First Things First Yavapai Regional Partnership Council.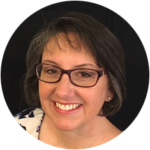 Kristine Nishimura ​
Areas Served: Cochise, Pima, Santa Cruz, Graham, and Greenlee Counties, as well as Tohono O'odham Nation and Pascua Yaqui Tribe
Kristine began working with preschool age children in the early 1990s while finishing her bachelor's degree in education at San Jose State University in California. After moving to Tucson in 1996, she taught for ten years in preschool classrooms for ages 3 to 5 years old as well as three years in a kindergarten classroom. In addition to teaching preschool, she also worked in student services at Pima Community College. When she is not out in the community assisting early childhood providers with the Registry, Kristine can be found in her studio working on jewelry and fused glass art projects.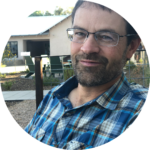 Michael Gaffney
Areas Served: Apache County, Navajo County, Navajo Nation, and White Mountain Apache
Mike is Arizona PBS's regional outreach coordinator for Navajo Nation, White Mountain Apache Tribe, and Navajo and Apache counties. He is a graduate of Connecticut College (B.A. in Political Science) and obtained a Master's Degree in Social Work from the University of Maryland, with a concentration in public policy, program management, and community organizing/development. Mike began his professional career as a crew supervisor/youth mentor and coordinator for various youth/conservation/AmeriCorps programs in California, Arizona, and New Mexico. He also served in Peace Corps (Panama 2002-2005) as a health educator in a rural Ngobe community, living with a family and learning much about the rich culture of Panama's largest indigenous group. Before returning to the Southwest in 2009, Mike worked as a program officer for the Chesapeake Bay Trust, managing several grant programs and heading the organization's diversity initiatives. He has served on FTF's White Mountain Apache Regional Partnership Council and is active in his local community. Mike's spouse, Emily, also served in Peace Corps (Panama) and is a family nurse practitioner at the Whiteriver Indian Hospital. Mike and Emily enjoy living, biking, hiking, skiing and camping in the White Mountains (Lakeside, AZ) with their two children, Michael (14-years old) and Leah (12-years old), and dog, Morty.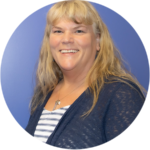 Misty Standeford
Areas Served: La Paz, Mohave, and Yuma Counties, as well as the Colorado River Indian Tribes Community and assistnace in SW Maricopa (E. of I-10.-Avondale, Goodyear, Litchfield, Tonopah)
Misty received her bachelor's degree in Behavioral Science with an emphasis in parent education from Metropolitan State College of Denver and has worked in rural locations for much of her professional career.  She has a great appreciation for the needs in rural education communities of La Paz, Mohave and Yuma counties, as well as the Colorado River Indian Tribes community in Arizona.  While at Arizona PBS, she coordinates community events, implements programs that include family involvement, and serves as a community liaison.  She has worked with other community agencies, such as Head Start as a Family Partner, Parents as Teachers as a Parent Educator, as well as with Mohave County Health Department as a Community Health Educator, among other distinctions in the field.  Misty is an accredited Triple P practitioner and also an independent facilitator of Love & Logic curriculum.  She is also trained in LETRS, LECTIO, Mind in the Making, Certified Strengthening Families-Protective Factors facilitator and a Certified Mandated Supporter. She also helps provide technical assistance with the Arizona Early Childhood Registry and promotes professional development in the Registry.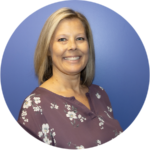 Amy Pico
Program Manager for Institutes of Higher Education and Scholar Engagement
Amy Pico oversees the daily activity of the Arizona Early Childhood Workforce Registry. Amy manages administration and the First Things First Scholarship Project which provides funding for CDA credentials, associate degrees, and bachelor's degrees in early childhood education all over the state of Arizona. Amy has a bachelor's degree in elementary education from Arizona State University and is currently working on a master's degree in early childhood education leadership through Northern Arizona University. She was a middle school language arts teacher for 10 years and a Quality First Assessor for First Things First for six years before joining the Registry.