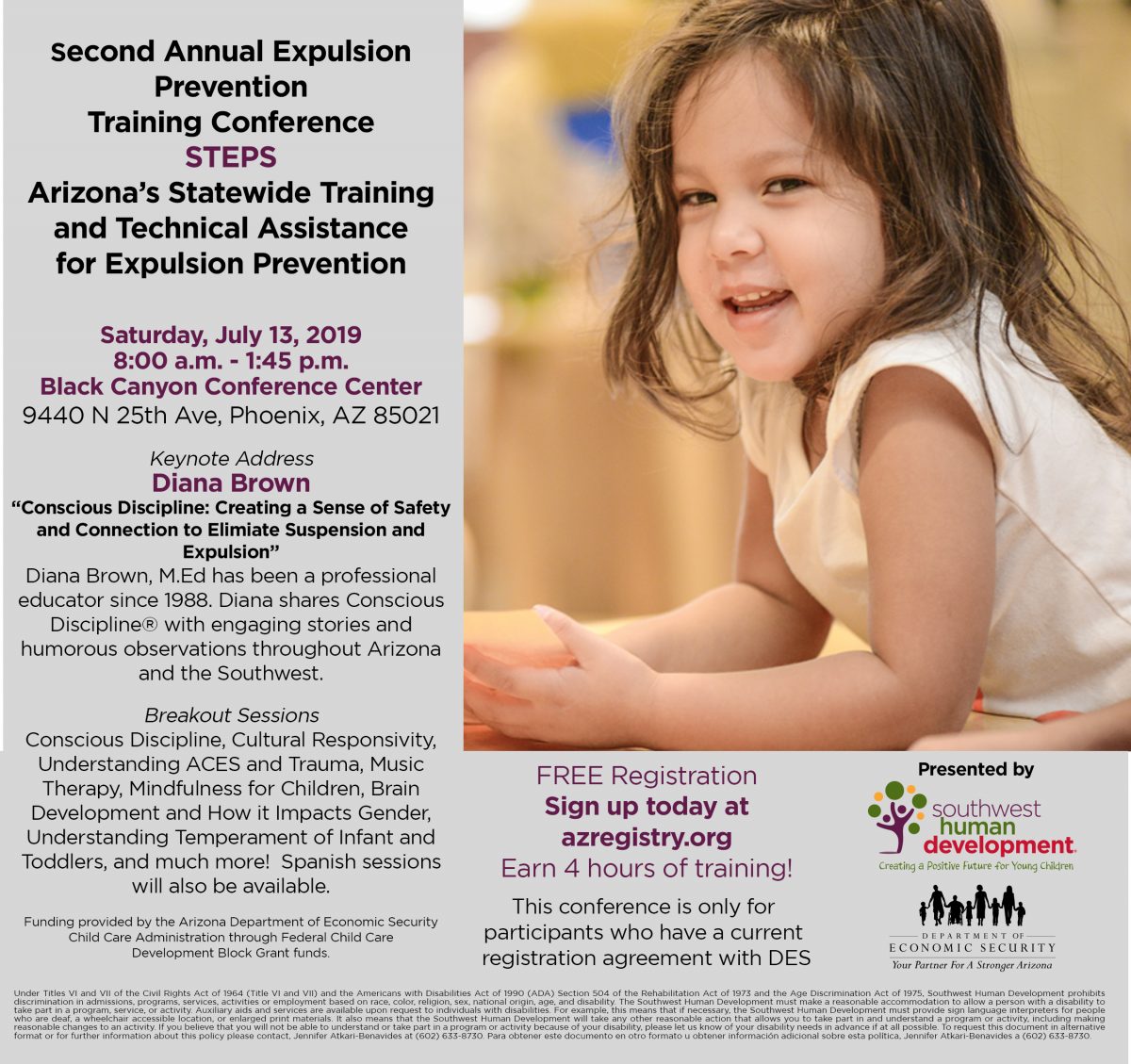 Arizona's Statewide Training and Technical Assistance for Expulsion Prevention (STEPS) invites you to attend the 2nd Annual Expulsion Prevention Training Conference and earn 4 hours of training!
Black Canyon Conference Center
9440 N. 25th Ave.
Phoenix, AZ 85021
Keynote Address
Diana Brown, "Conscious Discipline: Creating a Sense of Safety and Connection to Eliminate Suspension and Expulsion"
Diana Brown, M.Ed has been a professional educator since 1988. Diana shares Conscious Discipline® with engaging stories and humorous observation throughout Arizona and the Southwest.
Breakout Sessions
Conscious Discipline, Cultural Responsitivity, Understanding ACES and Trauma, Music Therapy, Mindfulness for Children, Brain Development and How it Impacts Gender, Understanding Temperament of Infants and Toddlers, and much more! Spanish sessions will also be available.
FREE registration, sign up today at azregistry.org