Our team here at Child Care Resource & Referral (CCR&R), a statewide program of Child & Family Resources, Inc. would like to share the last edition (Summer 2015) of The Early Childhood Bulletin that will be covering just Southern Arizona. Starting with the Fall Edition (October, November and December 2015) the Bulletin will be covering the entire state of Arizona!

The Early Childhood Bulletin is now available online and you may access it by clicking on the image below.

Enjoy!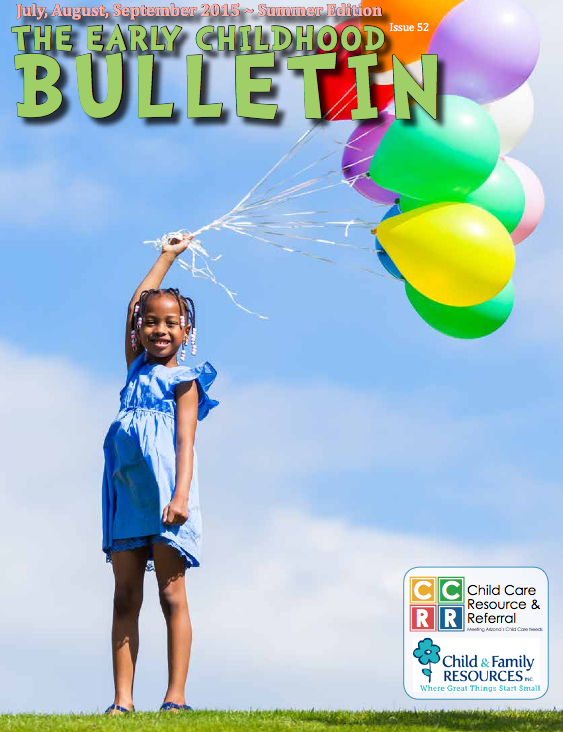 If you have any questions or need additional information about the current or future editions of the CCR&R training calendar aka, The Early Childhood Bulletin, please contact me, Yobana L. Rodriguez, at 1.520.321.3381 or via email at yrodriguez@cfraz.org.