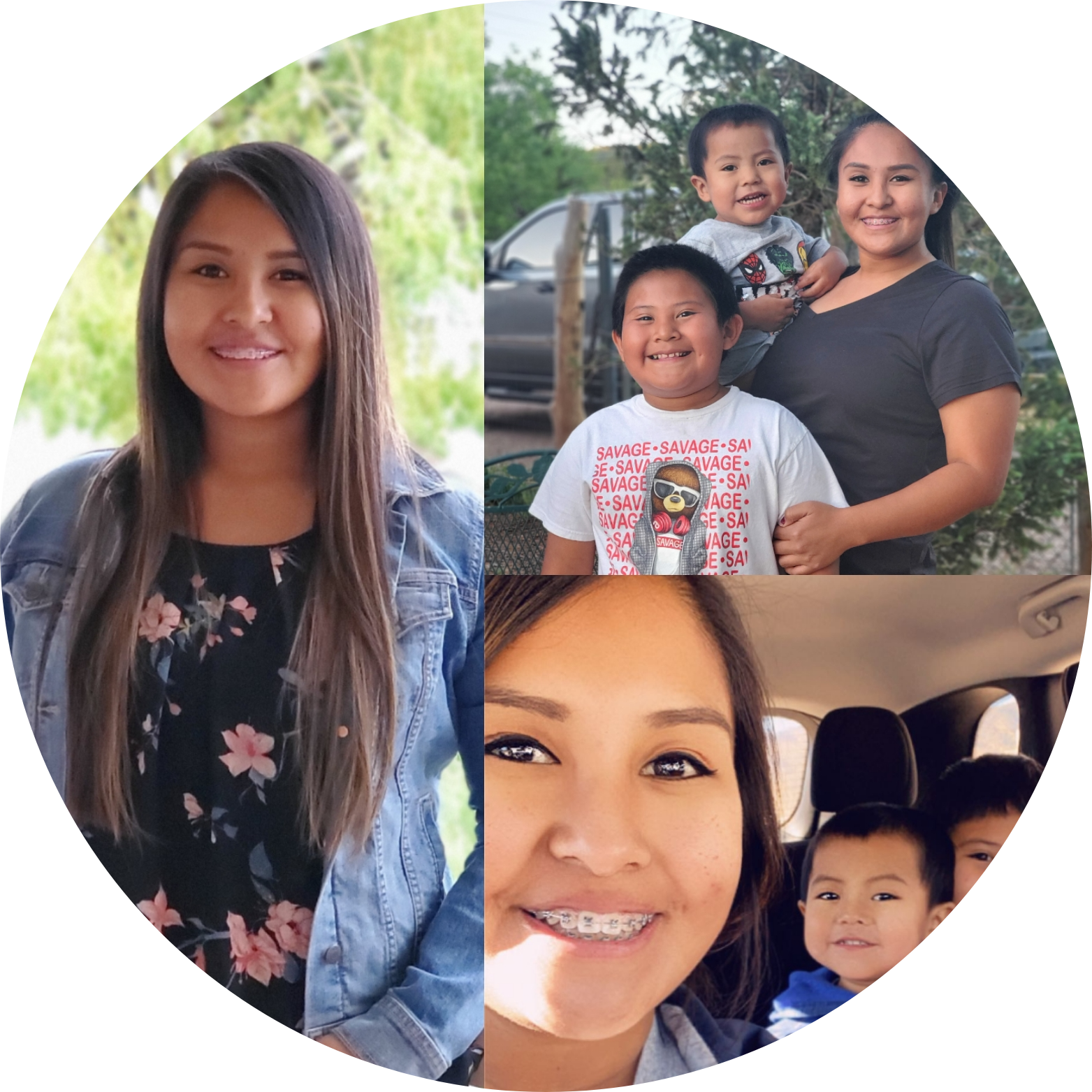 Hope Siow
Whiteriver, AZ
Hope is a White Mountain Apache Tribe (WMAT) scholar who recently completed her AAEC from Northland Pioneer College. She's a lead teacher at WMAT Head Start.
Read a message from Hope:
My children, Tyren & Greyson are my first inspirations. As the world is ever changing, children on the reservation need educators who gain new knowledge to bring into the classroom to help them flourish and become the best individual they can be in all aspects of their life. I had a generous amount of support from family and friends. My family was a huge support when attending college as far as babysitting and encouragement. They've always supported my education. The greatest of these was my Faith. I depended fully on my faith to the very end. It may seem the hardest thing to do for some, but for me, my Faith made it possible.

Although there aren't always pandemics happening, there are still many challenges I faced being in school, such as sacrificing my time away from my children, family events, and fun activities. What helped me was knowing that I was doing it for a purpose and this is something nobody will ever take away from me when I complete my degree.  When it comes to education, I wanted my children to have someone as a role model.

A message I would like to share with current and future students is: Pursuing your education doesn't come by chance. You don't get lucky nor are you the "chosen few." You have to be willing to take risks and believe in yourself more than anybody else does! It won't be up to anyone else to accomplish your dreams except yourself. Do what makes you happy but be sure you're in it for a purpose. I truly believe the more educated people we have in my community, there will be greater change. Be a part of the change you want to see!