We're going on the road! Join the conversation!
We want to hear from early childhood professionals across the state about the components of professional identity. During each roadshow, we'll learn from you about what is essential to your professional identity, how you use the current tools within the Registry and how updating some of these tools can support you and the early childhood field as a whole. 
Professional Identity Roadshow Goals:
Frame a more inclusive picture of the current early childhood workforce
Make the tools within the Registry more useful and inclusive
Support and encourage ongoing professional growth
Collect and use accurate data to describe the Arizona early childhood workforce
Make improvements to the Arizona early childhood professional development system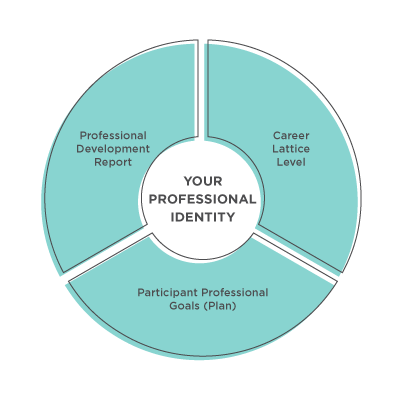 Are you interested in finding out more?
Your Professional Identity
There are three interrelated components that document professional identity in the AZ Early Childhood Workforce Registry. They are currently titled: Career Lattice Level, Education and Professional Development Report, and Participant Professional Goals.
These roadshow sessions will provide an overview of these three components and how they are currently being used by individuals and programs, and at the systems level. The Arizona Early Childhood Career and Professional Network proposes modifying these three components so that together they provide a more comprehensive picture of an early childhood professional's formal education, experience, career goals, and ongoing professional development activities.
Not sure about attending or have other questions about the AZ Early Childhood Registry, contact us at info@azearlychildhood.org.