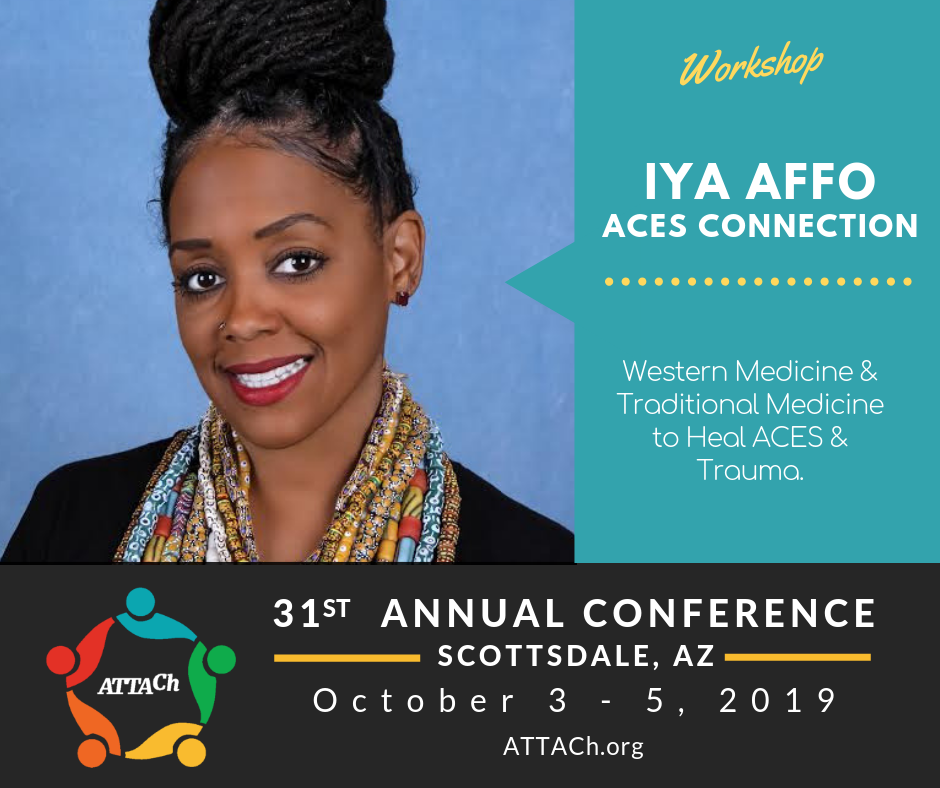 Event Addresses Gap in Service for child trauma and attachment disorders
October 3 – 5, 2019
The Scottsdale Resort Plaza
7200 N. Scottsdale Rd.
Scottsdale, AZ 85283
The Association for Training on Trauma and Attachment in Children (ATTACh) will host the 31st Annual ATTACh Conference on October 3-5, 2019, in Scottsdale Arizona. Over 300 professionals (educators, therapists, physicians) and caregivers (foster, adoptive, biological) from North America, Japan, Ukraine, Australia, and South Africa, will learn best practices for treating and healing attachment disorders in children.
According to Mary M. McGowan, Executive Director of ATTACh, "There is a shortage of sufficiently skilled providers to meet the demand for pediatric and family mental health treatment services. ATTACh offers the annual conference and other regional training as a solution to disparities in access to treatment services. Training more leaders can minimize the impact, reverse trends, and erase the stigma around families seeking mental health care for their children."
Young children that have unresponsive and disconnected parents or caregivers, or that have experienced early trauma (parent death, abuse, abandonment for example), will develop mental health disorders. Because 80% of the human brain develops from birth to age 3, responsive and nurturing care-giving makes a critical difference in whether a child will thrive or not. Affected children display behaviors such as defiance, inconsolable crying, aggression, and lack of interest in play or other interactions.
Left unaddressed, these early experiences impact the health of adolescents and adults. In other words, untreated trauma and attachment concerns eventually hinder the well-being of the next generation of parents and our workforce. Higher levels of drug abuse, chronic illnesses, incarceration, and suicide can be seen in this population.
ATTACh is the only conference that brings together the unique blend of parents and professionals to address attachment and child trauma. The 2019 annual conference will present over 60 workshops from leading practitioners. They will present promising practices, complementary therapies, and there is a track of workshops that will address local and culturally specific (Native/Latino) challenges to care. There has been an uptick in youth suicides, lack of foster homes, and other child welfare issues in Arizona. The planning committee felt strongly that local and culturally appropriate solutions be offered. There are scholarships available for qualifying parents.
About ATTACh
The Association for Training on Trauma and Attachment in Children exists to heal childhood trauma and attachment disorders one therapist or parent at a time. The Minneapolis-based non-profit was formed in 1988 by North American mental health professionals, educators and other experts, as well as parents of children with attachment disorders. ATTACh encourages research, education and collaboration to continually increase knowledge of and improvement in attachment theory and promotes therapeutic interventions based on sound differential diagnoses. Learn more at https://www.attach.org/2019-attach-conference/