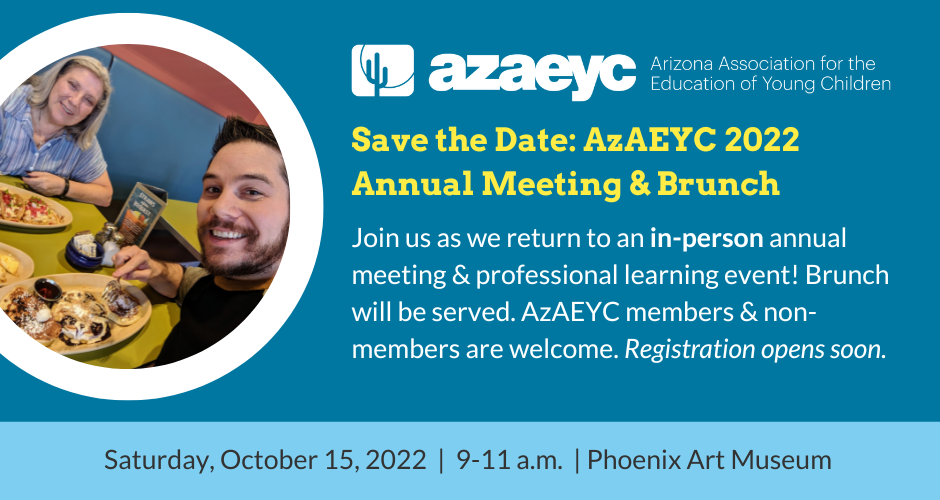 Saturday, October 15, 2022  |  9-11 a.m.
Phoenix Art Museum, 1625 N Central Ave, Phoenix, AZ 85004
Mark your calendar! We invite you to join us for the 2022 AzAEYC Annual Membership Meeting & Brunch. Current AzAEYC members get no-cost registration.
We will explore links between early childhood art and social-emotional development, celebrate AzAEYC early childhood college scholarship award recipients, and reconnect with one another. Brunch is included. In-person attendees also get no-cost admission to visit the Phoenix Art Museum galleries through 5 p.m. on Saturday, October 15.
Registration opens soon. Keep an eye on our social media and your email for more information, including how to register. A virtual attendance option will be offered.