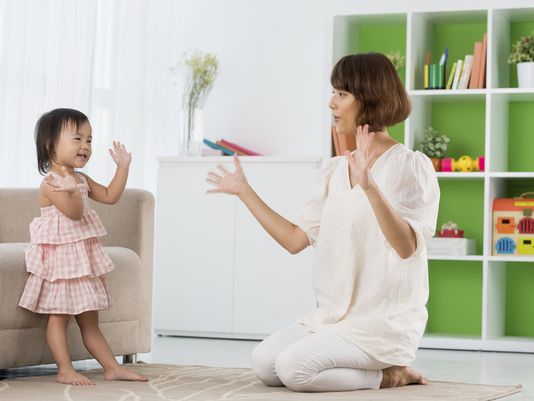 For families with kids under 5 years old, early childhood is prime time to help kids develop critical skills that will help them be successful in kindergarten and beyond.
Here are five ways quality early childhood experiences benefit children later in life:
About 90 percent of a child's brain develops before kindergarten, and brain connections are formed based on a child's experiences. Quality interactions with parents and caregivers help the brain develop in positive ways that promote learning.
Early language development is a critical factor in a child being ready to learn to read when they arrive at school. In fact, a child's vocabulary at age 3 and 4 correlates to her reading comprehension in grades 3 and 4.
Crucial skills like motivation, self-discipline, focus and self-esteem begin to develop in the early years. These social-emotional skills are as important to a child's future success — in school and in life — as academic skills.
Regular visits with the doctor and dentist help identify potential developmental delays or health issues early on, so they don't become learning problems later on.
Children with access to high quality early learning are more prepared for kindergarten. They do better in school and are more likely to graduate and enroll in college.
There are many ways families can help get a child ready for school and set for life.
Don't wait, Talk, sing and read to your baby from the start. It's important for the development of language and literacy skills. Twenty minutes, every day!
Encourage play. Children learn how to problem solve, think creatively and get along with others when they play. Play along, but let your child's imagination take the lead.
In addition to regular medical/dental visits, help your child learn to choose healthy meals and snacks, and limit screen time, which takes time away from play and other quality interactions.
Quality matters in child care and preschool. Visit QualityFirstAZ.com to learn what quality looks like and resources that exist to help families choose a quality setting that meets their needs.