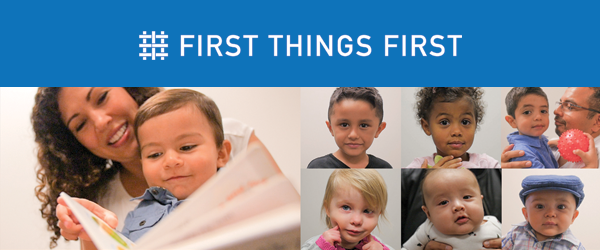 The First Things First (FTF) Board is finalizing its State Fiscal Years 2024-2027 Strategic Plan. FTF and its 28 regional partnership councils statewide will use this document to plan programs and services to be implemented starting on July 1, 2023, as well as ongoing system-building work.
The FTF Board is now collecting public comment on its proposed SFY24-27 Strategic Plan. Your feedback is invited for FTF's review and consideration.
You can find a short overview video and brief introductory material about the strategic plan on the FTF website. On that page, you will also be able to open a digital Public Comments form which outlines the proposed strategic direction and objectives of the plan and invites respondents to comment on any or all areas. Public comments will be accepted through Friday, January 28.