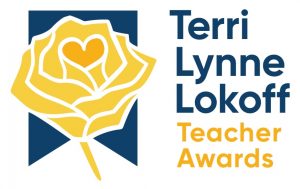 In 1994, Kay and Fred Lokoff launched the Terri Lynne Lokoff Child Care Teacher Awards to honor their daughter Terri who was a devoted childcare teacher. The Awards are designed to recognize and celebrate the achievements of outstanding early care and education teachers and bring attention to the critical role these teachers play in the lives of young children.
Early childhood teachers from all 50 states, the District of Columbia and on U.S. Military bases and installations around the world are invited to apply.
Up to fifty awards are presented each year. Each award recipient will receive:
A $1,000 cash prize
A paid trip to historic Philadelphia to participate in the Terri Lynne Lokoff Teacher Awards Celebration*
Opportunity to connect with peers and exchange ideas
Ongoing professional development and program enrichment opportunities
One teacher will also be selected as the winner of the Helene Marks Award+ and bestowed with the honor of being named National Early Education Teacher of the Year. The Teacher of the Year will receive an additional $1,000 cash prize.
The 2022 Terri Lynne Lokoff Teacher Awards Celebration will be held April 29-30, 2022.
*Due to the COVID-19 pandemic, we reserve the right to cancel any large, in-person gatherings for the safety of our staff and participants. +The Helene Marks Award winner is determined from the Top 10 application scorers of the 50 recipients. Applications are scored from a rubric.