Continuous improvement seems to be the latest buzzword in early childhood quality, but what does it really mean? 
The technical definition of continuous improvement is:  incremental adjustments to processes, services or programs with the objective of increasing quality and effectiveness.  This idea is not limited to programs that are struggling, but is equally applicable to programs that are already demonstrating high quality. 
So basically, quality happens on a continuum, and there are always ways to keep getting better. 
When all program staff are involved in improvement and see how they directly impact quality and effectiveness, a culture of continuous improvement begins to develop. 
Staff buy-in increases, as well as their commitment to the program, when they feel a part of the big picture and have a sense of ownership in the program.  Here are some steps to develop a culture of continuous improvement in your program.
1. Identify your program's vision and values
Start by answering the question, "What do we want children to know, be and do as a result of attending our program?" 
This helps you to define your beliefs about the purpose of your program and what you expect of children.  What you want children to know is the content that children will master as a result of your curriculum and instruction.  What you want children to be are the attributes or characteristics that will make them successful in later school experiences and throughout their life.  These attributes might include becoming a life-long learner or a good citizen.  What you want children to do are the skills and approaches to learning that your program helps to build, such as persistence, collaboration and problem solving. 
Once you've identified your core beliefs about the purpose of your program, you can identify themes that will become your program's values, and then develop a vision for what you'd like your school to be in the future. 
2. Identify your continuous improvement goals
Now that you've got a vision for the future of your program, and how it supports children's knowledge, attributes and skills, you need some baseline information about how your program is doing currently in meeting this purpose.  Identify where you are now with trusted staff, your program leadership team, or the entire staff. 
Think about how your curriculum, instruction and learning environment is designed to meet the needs of children related to the beliefs you hold about the purpose of your program, so ask questions like:
Does your program support children to practice problem solving by giving them lots of opportunities to explore new and complex materials and self-guide their learning?
Are your staff effective in asking open-ended questions or scaffolding children's knowledge, rather than giving children the answer?
Is the curriculum appropriately challenging for each child, without causing frustration?
You can also think about the overall effectiveness of your resources, policies, and program infrastructure in supporting the outcomes you want for your enrolled children. 
Do any policies need to be updated?
Are staff provided with the training and ongoing support they need to be effective in their role?
What professional development needs do you need to plan for your entire staff, and for individual growth needs?
Are there financial, human or material resources needed to help the program be safer, healthier, more engaging and/or more effective?
Once you've identified where your program currently is, and where you want to be, your team can develop goals to close the gap between those two points.
3. Engage Your Staff in Continuous Improvement
Communication.  Establish a plan for communicating the program's improvement goals, so that staff can keep them top-of-mind.  Ensure staff know what parts of the goals they are responsible for and provide any needed training so they can be successful.  Listen to staff for any feedback or concerns and try to address those as quickly as possible.
Recognition. It is important to provide feedback, encouragement and recognition to staff throughout the continuous improvement process.  Celebrate small wins along the way with your whole team, and recognize the individual contributions of your staff in ways they like to be recognized. 
Collaboration. Let everyone know "we're in this together."  Provide opportunities to all staff to give input into the improvement goals and the steps to implement them.  Multiple people's perspectives help to come up with the best improvement ideas.  Finally, make sure that leadership support for the improvement goals is visible.  Model talking about improvement in positive ways and share your progress for the actions you are responsible for.
Remember, continuous improvement is a journey.  An African proverb says, "If you want to go fast, go alone.  If you want to go far, go together."  Bring your team along for the journey and you'll go far!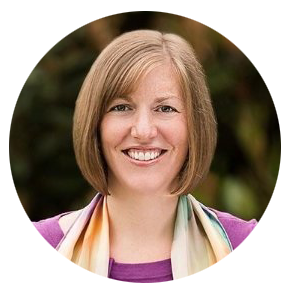 Dr. Holly King is Vice President of Specialized Services for Cognia, a school improvement and accrediting organization, and founder of Empowered Educators, a consulting company.  Holly's passions include inspiring educators, creating empowering learning environments, and everything Disney.