Two decades ago, Michelle Saint Hilarie faced intimidating obstacles in going to college. As the first in her family to navigate financial aid, entrance exams, college coursework and degree selection, Michelle found her way through the system on her own. Today, Michelle is the senior statewide program director with Child Care Resource & Referral in Tucson, Ariz.  She looks back on how she not only persevered to earn her certificate in early childhood program administration and leadership, but how she continued on to get her associate, bachelor's and master's degrees.
The AZ Early Childhood Network talks to Michelle about how she overcame some of the toughest barriers to become a successful early childhood professional.
Michelle Saint Hilarie: When I graduated high school, I knew I wanted a career that focused on helping children. When I started to look into going to college, I realized there were many barriers I would have to overcome. These barriers included lack of financial resources, lack of support from my family, and improper high school coursework and preparation to be college-ready. I quickly recognized how important it is to have someone, whether it be a teacher, school guidance counselor, coach or family member who can guide and support you through course selection and knowing and understanding your grade point average.
AZ Early Childhood Network: What advice do you have for others wanting to pursue their degree when they don't have a support network?
MSH: The best advice I have for others who are wanting to pursue a degree but do not have an already established support network is to build one. As a student, there are several programs, resources, and supports available to you through student services. Colleges have a stake in ensuring student success, as well enhancing your learning and growth.  Student services can include anything from counseling, testing and orientation to career services, student activities, healthcare, training and workshops. Be sure to utilize the resources available to you as a student.
AZ Early Childhood Network: How was your employer helpful in you reaching your education goals?
MSH: I have been fortunate enough to work for a non-profit that is supportive of working professionals. My employer offered benefits such as tuition support, time off for school and an encouraging work environment. When you work for people who see the value in your own personal and professional growth it creates the perfect environment for success in your education and your career.
AZ Early Childhood Network: What opportunities have become available to you because of your determination and hard work in regards to school?
MSH: One of my goals was to become a program director within the organization I work for and the only way to achieve this was to obtain a degree. By getting my degree I've met my career goal of leading and managing a program. No matter how long it was going to take, I was determined to achieve my educational and career goals. If you are determined, motivated, willing to work hard and make sacrifices, you can achieve your higher education and career goals, too.
The Arizona Early Childhood Network has several resources available that could be helpful for you in working toward achieving your degree.
Although the barriers Michelle faced were intimidating, she looks back over the past twenty-four years of hard work and determination. Michelle has obtained…
a certificate in Early Childhood Program Administration and Leadership in 1996;
an associate of Liberal Arts in 2009;
a Bachelor's of Science in Program Management with an emphasis in Early Childhood Education in 2010; and
a Master's of Science in Early Childhood Administration, Leadership and Management in 2018.
MSH: I share this not to brag about my college degrees but rather to inspire you. If you are not pursuing your education because of limited financial resources, coursework hiccups or have parents who are not college graduates, you can still pursue your dream. I also want people to know that the path to higher education is not always straightforward. There is no rule that if you did not go to college right out of high school that you can never go. You can begin at any age!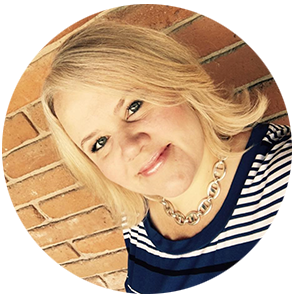 Michelle Saint Hilarie is the senior director of child care programs at Child & Family Resources, Inc. and has been a preschool teacher, out-of-school-time director, child care center director and has dedicated her career to improving early care and education programs in Arizona. Michelle currently serves as the Chair of the United Way of Tucson and Southern Arizona's First Focus on Kids Impact Council and has served on the Arizona and Southern Arizona Association for the Education of Young Children's boards in various capacities. She is a fierce advocate for children, families and early childhood educators.